Make your social media stand out like a starfish in a sea full of barnacles.
Download Your Printable Daily, Weekly, Monthly Social Media Checklist to get started
We're all online. Your grandma shares .gifs on Facebook. The shawarma place on your block is all over Instagram. You're not impressing anybody, or getting any business, by having an outdated website and zero social presence.
Online is evolving faster, and weirder, than anyone can possibly keep up with. If you want to be there, you'll need a sidekick. A Dory to your Nemo. A Butch to your Cassidy. A
to your
. Or, if you want to get technical, a full-service brand marketing agency that'll be your entire marketing department without you having to buy desks and dental plans and stuff.
46% of Canadians would quit fast food for the internet
Nearly 90% of Canadians use the internet
71% of Canadians spend 3-4 hours online EVERY DAY
Since 2013, the use of mobile devices to access the internet has DOUBLED
63% of Canadians said having a website makes an organization look more credible
NEED A FIRST-RATE
FIRST MATE?
We started out in rural Alberta, and our rural roots are one of the reasons we're different—from our core values that encourage giving back, to our proven processes that demonstrate a commitment to open communication. Since starting in 2016 we've grown to serve clients of all shapes and sizes from across western Canada.
You don't get to ignore your brand or your marketing in 2018. Everything, and everyone, it seems, is branded. Everyone is surrounded by marketing messages from billion-dollar companies. You're not just competing with your company's peers anymore, or even the shop down the block, you're competing with the big fish like Apple and Amazon for jaded consumers.
Branding manages to be both a complex hard science and seat-of-your-pants artistry. If you want to create a brand that actually sticks with people then you'll need a partner, a multi-armed sidekick who'll understand your company as well as you do and come up with everything from a color scheme to a mission statement to your public relations strategy. And it won't suck.
1. Discovery
Who are you, what do you do and why? We'll go down to the finest details of your company's mission and operations- where you are and where you want us to take you.
2. STRATEGY
MAPPING
We love it when a plan comes together, and this is the first step: sitting down to put decades of marketing experience to bear on a proactive, usable strategy, with all kinds of arrows and flow charts and such.
3. PRODUCTION
Also known as 'doing stuff'. Here's where we implement the strategy by sitting down and getting websites coded, copy written, photographs taken, i's crossed and t's dotted.
4. DELIVERY
Here's where we unwrap the package and show your new brand to the world. This part's exciting.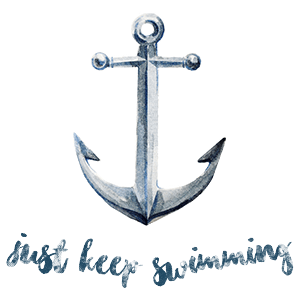 5. ONGOING
COLLABORATION
Now that we're on the open water it's time to keep swabbing the decks and trimming the sails. We'll keep creating new content, pushing your social media advertising and keeping you updated with reporting on how great it's going.
BRANDING
SOCIAL MEDIA
WEB DESIGN
MARKETING STRATEGY
ONLINE MARKETING
CONTENT CREATION
SEO
ANALYTICS
BRANDING
SOCIAL MEDIA
WEB DESIGN
MARKETING STRATEGY
ONLINE MARKETING
CONTENT CREATION
SEO
ANALYTICS
If your marketing strategy consists of throwing things out and seeing what sticks, we can tell you right now that there's a better way. That's why our solutions are designed with our clients in mind, and why we never recommend without a solid strategy to start. Great marketing strategy implementation needs Marketing Solutions That Stick.
THE CREW
YOUR MARKETING SIDEKICKS
Who are we? We're marketers, storytellers, coders, designers, volunteers and, most importantly to you, business owners. That means that we know that running a company is a juggling act, and juggling is a whole lot easier when you've got some extra arms. We set sail with small-to-medium sized enterprises, co-operatives and non-profits who are in for the long haul, who know that hoping that this whole digital thing is just going to figure itself out isn't going to work for a twenty-first-century business. We get a kick out of seeing your organization grow and evolve.
Rob
Co-Founder &
Director of Business
Ashleigh
Co-Founder &
Creative Director
BUT DON'T TAKE
OUR WORD FOR IT...
We have had the pleasure of working with Octopus Creative for a few years now. Having received the obvious great website design and creative social media campaigns the best part of working with them had to be the initial company assessment. Not only did this help them to get to know us it helped us to see our organization from a fresh set of eyes so that we could truly understand how we are perceived in our market. Fantastic people make a fantastic company.
Joel Dechaine
Co-Owner, JD Collision
Octopus Creative has provided nothing but exceptional and personalized service to our business over the last 2 years. While we knew that we could expect business growth with the implementation of a website and SEO strategies, we never could have anticipated the complete transformation that our brand has taken. The entire journey has been and continues to be seamless, with their dedication to our absolute satisfaction and the attainment of future goals.
Megan Nicholls-Schaub
Clinic Manager, Ageless Living Cold Lake
Octopus Creative can help take your business to the next level. They are the ones you need guiding you through all the different products and new online tech in the ever changing business world. They helped our website and business standout from the crowd.
Tyler Poirier
Managing Broker, Century 21 Poirier Real Estate
Everything I have learned in business has been about creating relationships that make you stronger and customers that are treated like gold which only ensures loyalty. I can not say enough of what they have done for our business. Octopus Creative embodies the meaning of relationships and without their continued involvement and support in my business I can truthfully say we would be no where as far as we are today. They created an amazing website for "The Grande Parlour" with a ticketing system I was shown to operate events myself... In today's market you can't go it alone without support and resources and I couldn't imagine anyone else doing it any better then the team at Octopus Creative....10 Stars if I could.
Craig Konechny
Owner, Beantrees Cafe & The Grande Parlour
Have worked with Octopus for over 2 years. I'm always impressed with how they adapt to our needs as our business changes. They stay relevant with all the changes online as well as new technologies and always recommending best practices. Always a delight to work with this team.
Jaime Davies
Corporate Communications Manager, Portage College
The team at Octopus are amazing! They are very knowledgeable and always a pleasure to work with. They have been a huge help with my start up company making sense of what I need to for branding and digital marketing. Highly recommend!
Sara Hurtubise
Owner, Lakeland HR Solutions
Words Words Words
Let the work speak for itself
Beautiful, diverse, colourful, fascinating, the cornerstone of its ecosystem: our blog is all these things and more. Coral reefs are cool too.
Last month, it was announced that there had been a GoDaddy security breach.…
SEND US A MESSAGE IN A BOTTLE
READY TO TAKE THE PLUNGE?
Get in touch with us for additional info or to learn more about how we can help your brand make waves with your target audiences! Since we're talking marketing in the digital age, it's safe to assume that we're going to be uber responsive to your inquiries.