BECAUSE EVERYONE IS ONLINE...
EXCEPT GOLDFISH
You might think that emails, search engine ads and the like are snake oil. And yet, online advertising is a $270 billion dollar industry. Clearly, this stuff is working for somebody, and getting it to work for you means cutting through the noise with messages that are clear, direct and powerful. It also means knowing enough about your audience to find your niches–because advertising to "everyone" is way too expensive.
So let's cut through some of the buzz words and tell you what "digital marketing" actually means:
EMAIL

We'll build a list of the right people, segment it and craft powerful, visually stunning emails that they won't delete.

SEARCH ENGINE MARKETING

Search for something, almost anything, and you'll probably see three or more results with little green [AD] boxes by them. Somebody paid for those to be there, and they actually work to drive leads to your business.

SOCIAL MEDIA MARKETING

You can build anything from simple text ads to fully-featured multimedia experiences in today's social media platforms, and micro-target them to the most obscure niche audiences you could imagine.

DISPLAY ADVERTISING

From postage-stamp sized static images to animated ads - display advertising can be cool if it's done right.
WEBSITE DESIGN

Got to make it all look good, right? As you'll see from this site and our Portfolio (link), we like using cool techniques to craft bespoke web experiences that work on PCs, tablets and mobile phones (and pretty soon: VR.)

SEO

There's more to websites than what you can see. Google takes cues from the visible and invisible parts of your website, so it's important that smart people (*cough* us *cough*) optimize your site to make it easy for people to find.
There isn't much that can't be sold online, from physical products to bottles of fresh air from Lake Louise for smog-addled Chinese citizens (for real, check it out), but if your business plan is to get a website and wait for people to come to you then you've got a better chance selling door-to-door. How about doing everything possible to get people in front of your organization and drive results? We can figure out the mix of techniques that works with what you want to do and implement it right.
If you're a non-profit then there are even more options open to you when it comes to driving donations, engaging volunteers and getting your message out there – call us to find out more.
Spraying and praying doesn't work when it comes to advertising- so what does? The first thing is a strong brand- all the online marketing in the world won't help a company that people don't connect with.
RESPONSIVE WEBSITE DESIGN
With mobile internet use on the rise, having a website design that can be viewed on multiple devices is only going to become more important as the years go on. OK, so, we're not optimizing websites for sunglasses yet, but give us a couple years and we're sure the technology will get us there!
WEBSITE ANALYTICS & REPORTING
Marketing doesn't have to be a game of guesswork anymore. As far as we're concerned, marketing channels should be able to give you measurable numbers to show you how marketing affects your bottom line and business goals. Our digital marketing solutions give you precise and intelligent data that you can actually use.
SEARCH ENGINE OPTIMIZATION
Billions of online searches are performed each month in Canada, and to be blunt, your potential customers aren't just typing your company name into search engines. They're asking Alexa & Google Home, they're searching for things "near me" and our solutions can help your organization get found on search engines.
Advertising works, but only if you're advertising to the right person at the right time. At Octopus Creative, we take a strategic marketing approach to designing and executing everything from Google Adwords campaigns to website ad buys, helping you achieve awesomeness.
STOP FIGHTING WITH DRAG-AND-DROP WEBSITE BUILDERS 🤯
AND GET AN EIGHT-ARMED SIDEKICK INSTEAD
"/>
Portage College
Celebrating its fiftieth year in 2018, Portage College is one of the largest colleges in Northeastern Alberta, with multiple campuses and thousands of students across undergraduate and post-grad degrees. It's also an important part of the community, holding events and adult education courses, and has a large and well-stocked museum of aboriginal artifacts.
"/>
Lakeland Co-op
Lakeland Co-op is part of the nationwide Co-op chain and a 4,300 member business in its own right, with a gas bar, hardware store, clothing store, home centre and fuel cardlock amongst its varied product offerings. Although they have a great range of products, public perception is that they are more expensive than other brands, and too few people know about the key differences between a regular company and a co-op.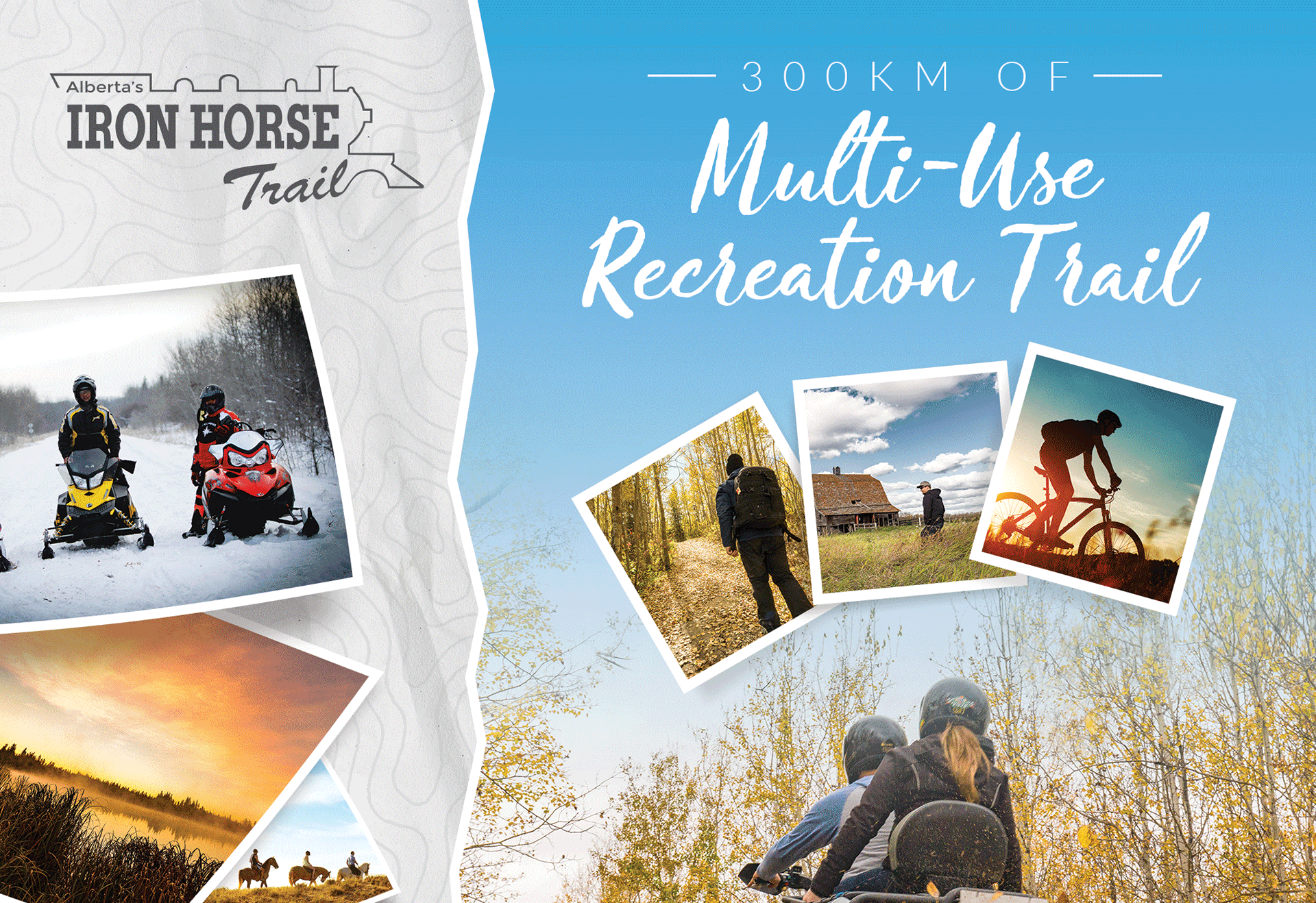 "/>
Alberta's Iron Horse Trail
The Iron Horse Trail is 300km of trail following the paths set down centuries ago by fur trappers and the first railways. It's one of the province's crown jewels, and when the Riverland Recreational Trail Society wanted to promote the trail and expand its audience, they came to us.
"/>
St. Paul & Eastalta Co-op / Federated Co-operatives Ltd.
Octopus Creative pulled off an integrated marketing campaign, spanning a trading area of more than 280km in just over a month. St. Paul and District Co-op and Eastalta Co-op officially formed Cornerstone Co-op in January of 2017, and as of January 2018 this campaign now provides the framework for a system-wide amalgamation campaign to be used by Federated Co-operatives Ltd. throughout the Co-op Retailing System.
"/>
Northpark Collision
Northpark is a family-run collision repair shop that has been fixing vehicles in St. Paul since 1985. They're an important part of their community, making charitable donations and doing everything they can to contribute to good causes. They're also a pro-grade repair shop with high-tech spraying facilities and hundreds of combined years of experience.
"/>
Kaft CPA
If you've got a small business in North Eastern Alberta, then KAFT CPA are your guys to call. A full-service, friendly business accountancy with a focus on helping small businesses by giving them solid advice. They specialize in tax preparation, bookkeeping and assurance- as well as being just plain lovely people.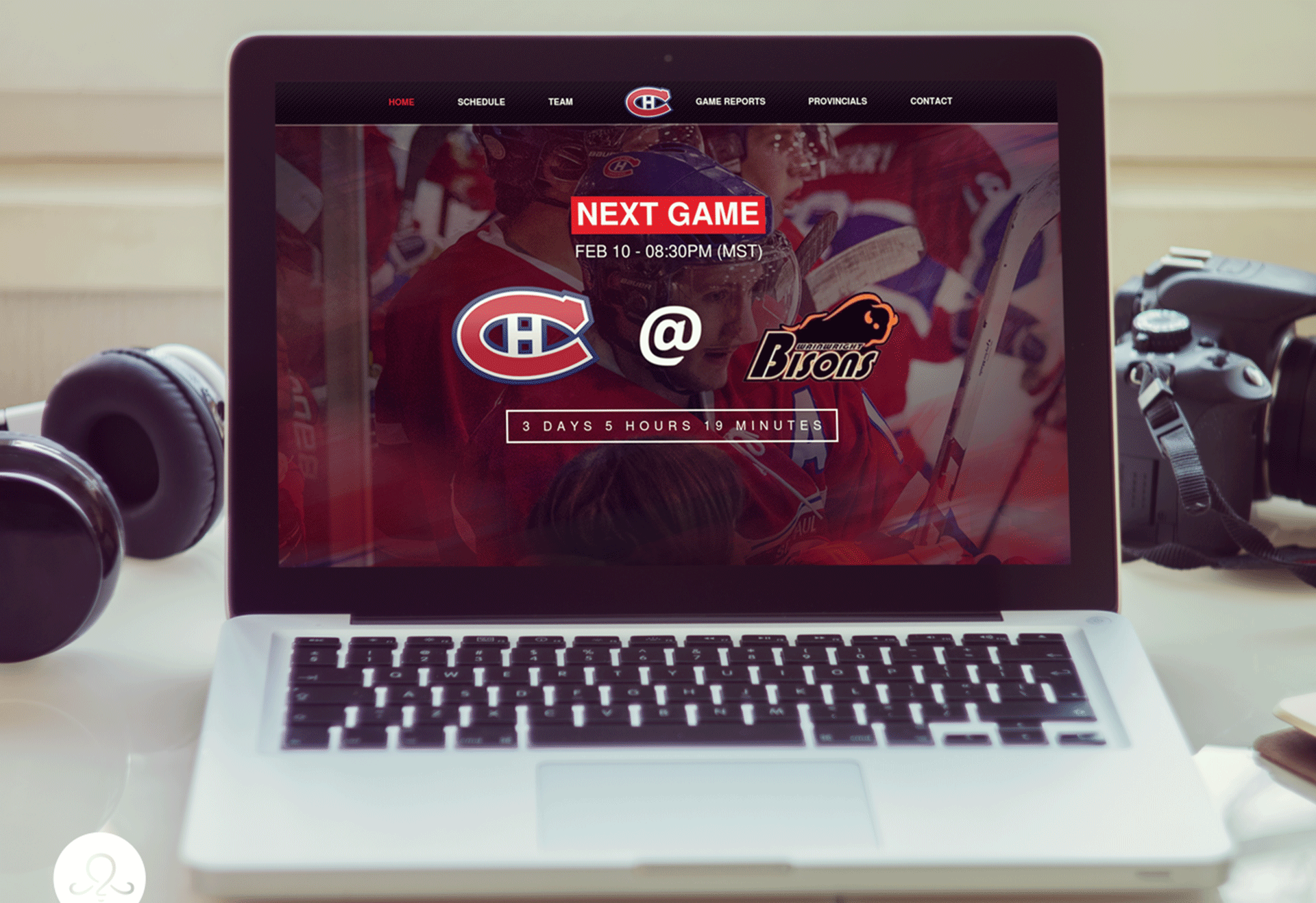 "/>
St. Paul Junior B Canadiens
Ahh, good 'ol hockey! This is a sport that we love (if our teams make the playoffs that is!) and we were thrilled when the St. Paul Canadiens approached us to support their hockey team. We developed them a cutting-edge website with stick-dropping photography, entirely pro-bono!
"/>
JD Collision
Our crew helped JD Collision rev up for their 40th year in style with a 40th-anniversary campaign, long-term marketing strategy, optimized branding, a new website and more! Since then, we've helped them dominate the web with social media, online advertising and SEO to make them the #1 shop in the Lakeland region.
"/>
Tru Real Estate Team
Rollie Cartier and Kerri Dechaine are one of the top real estate teams not only in St. Paul, not only in Alberta, but in all of Canada. They have a long-established business and a huge, always-evolving inventory of great properties, but more importantly they have a reputation for being friendly, nice folks who deal with their clients fairly.
"/>
Weaver Supplies
What does it take to shake up the industrial supplies business, which has been dominated by a few key companies for decades? Smart sourcing, cutting out the middle-man, and a professional web presence. Weaver Supplies is a start-up company that sells small, disposable products like safety glasses and grinding discs that companies in the construction or utilities businesses need to order often, and which can have a serious effect on their bottom-line.
Tell us about your company and we'll get in touch: