Your reputation matters.
Not in a shallow water sort of way but in a real-life,
ocean depths way
Let us show you how powerful reputation management can be.
Reputation and trust go hand-in-hand…
or tentacle-in-tentacle
When you know what's being said about your company online, you can better understand your customers. 
When you better understand your customers, you not only build better relationships with them but you stand out as a more caring and trustworthy business.
Reputation + trust = ↑ buyer confidence.
↑ buyer confidence = ↑ sales.
Build trust and your customer will follow you to the outermost reaches of the sea.
Your business depends on its reputation.
Take the next step towards greater trustworthiness
and better sales.
How can you figure out what people are saying about you online? What do you do with the feedback once you have it?
Answer: Reply to your customers
Our OctopusReview reputation management services will help you improve your reputation and build better relationships with your customers. We'll do this in 4 steps:
Actively ask for reviews and feedback

Should you ask for customer reviews? Darn straight, especially if you want to build a positive reputation for and control the conversation about your brand. We'll show you how to open the review valve and let them pour in.

Track down and collect reviews

Half the battle is finding customer reviews and siphoning them into one place. No business owner has the time to chase down client feedback from dozens of review sites. We'll use our eight limbs to grab your reviews from the right spots

Analyze & respond to what's being said

Feedback is useless unless you acknowledge it. Once we've collected your client ratings, we'll analyze them for trends and  sentiment, respond to feedback and work to prevent negative reviews before they happen.

Improve your marketing through the use of reviews

Your existing happy customers can help you attract new ones. We'll use your reviews as a crafty marketing tactic. Through social shares and what's called "social proof" your clients will turn into your biggest arsenal for your marketing fleet.
The best way to go over the nitty-gritty of reputation management is for us to show you. Book a live demo with us. We'll demonstrate the power of reputation management and show you how easy it is to use.
BONUS: We have a special offer for those who book a demo. It's not as good as a pet penguin in a top hat, but it's pretty close!
Is your reputation sinking or swimming?
Learn how to address customer successes and suckers. (Like tentacle suckers, only less sticky)
DOWNLOAD YOUR PRINTABLE REPUTATION MANAGEMENT STARTER GUIDE.
The collection of reviews is only the first step. If your business doesn't reply to what your customers are saying, it can hurt your reputation. If it doesn't show that you care enough to learn from your reviews, your reputation management strategy can backfire. 
By helping you to ask for, collect, respond, and use your reviews to attract new customers, OctopusReviews will show you how to manage your online reputation—as smoothly as a dancing school of fish.
When people make waves about your business, surf those waves like a pro. We'll show you how.
Review Generation: Make The Ask
Ask for customer feedback using your website, email marketing, social media, and SMS. Automate review requests and use nifty tools to ensure you don't ask for feedback from the same customer twice.
Review Management: Collect & Curate
Collect and consolidate reviews from various platforms into one central hub. From there, you can respond to feedback and get ahead of negative reviews before they go public.
Review Audit: Analytics & Reporting
Gain insights about your business. Determine whether or not your review and feedback strategies are working. Learn about your customers; our reporting will tell you who your customers are and where they're from.
Review Marketing: Turn Customers Into Promoters
Like a school of fish, our approach to managing your online reviews will work with, not against, your existing marketing. Through social sharing of existing client reviews and through the use of 'social proof', you'll tell potential customers you're worth doing business with.
Review Stewardship: Customer Care & Communications
How you respond to reviews matters as much, if not more, than what is written in them. OctopusReviews emphasizes the long-term care of your customers. By helping you to listen to what people are saying and responding accordingly you'll gain happier, more long-term clients.
Enroll in OctopusReview
Who's it for?
A small or brick-
and-mortar
business
Starter Tier
Perfect for startups or street-side businesses which primarily see their customers face-to-face, e.g., boutiques or restaurants
A growing small business with a strong online presence
Professional Tier
Ideal for businesses ready to develop the management of their online reputation, improve customer relationships, and grow their business.
A business ready to hire an agency to manage their online reputation
VIP Tier
For established businesses wanting to leave relationship management in the hands of experts.
Stop trying to manage your reputation alone 
We promise to help you reply to your customers faster than a squid can squirt ink.
"/>
Portage College
Celebrating its fiftieth year in 2018, Portage College is one of the largest colleges in Northeastern Alberta, with multiple campuses and thousands of students across undergraduate and post-grad degrees. It's also an important part of the community, holding events and adult education courses, and has a large and well-stocked museum of aboriginal artifacts.
"/>
Lakeland Co-op
Lakeland Co-op is part of the nationwide Co-op chain and a 4,300 member business in its own right, with a gas bar, hardware store, clothing store, home centre and fuel cardlock amongst its varied product offerings. Although they have a great range of products, public perception is that they are more expensive than other brands, and too few people know about the key differences between a regular company and a co-op.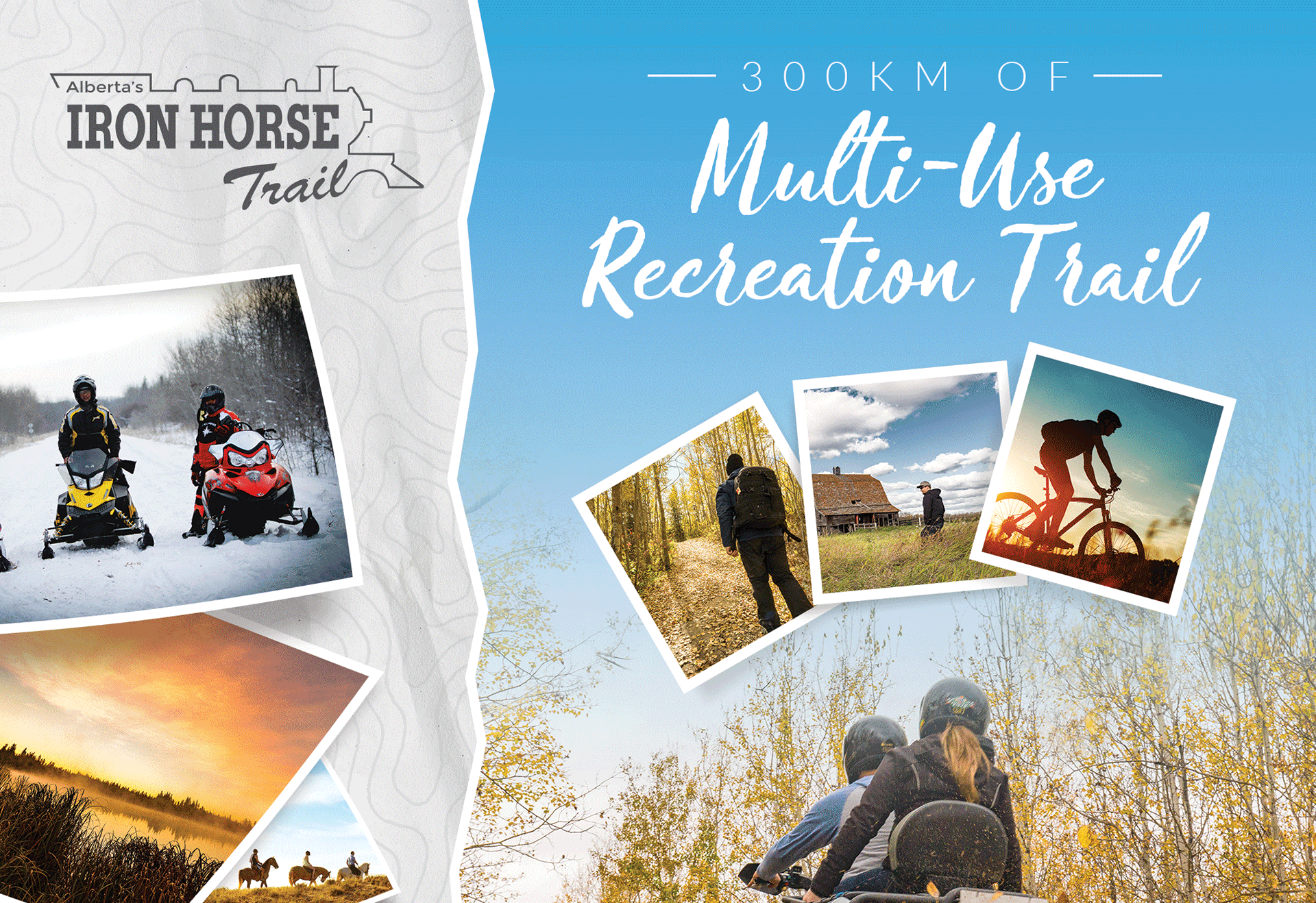 "/>
Alberta's Iron Horse Trail
The Iron Horse Trail is 300km of trail following the paths set down centuries ago by fur trappers and the first railways. It's one of the province's crown jewels, and when the Riverland Recreational Trail Society wanted to promote the trail and expand its audience, they came to us.
"/>
St. Paul & Eastalta Co-op / Federated Co-operatives Ltd.
Octopus Creative pulled off an integrated marketing campaign, spanning a trading area of more than 280km in just over a month. St. Paul and District Co-op and Eastalta Co-op officially formed Cornerstone Co-op in January of 2017, and as of January 2018 this campaign now provides the framework for a system-wide amalgamation campaign to be used by Federated Co-operatives Ltd. throughout the Co-op Retailing System.
"/>
Northpark Collision
Northpark is a family-run collision repair shop that has been fixing vehicles in St. Paul since 1985. They're an important part of their community, making charitable donations and doing everything they can to contribute to good causes. They're also a pro-grade repair shop with high-tech spraying facilities and hundreds of combined years of experience.
"/>
Kaft CPA
If you've got a small business in North Eastern Alberta, then KAFT CPA are your guys to call. A full-service, friendly business accountancy with a focus on helping small businesses by giving them solid advice. They specialize in tax preparation, bookkeeping and assurance- as well as being just plain lovely people.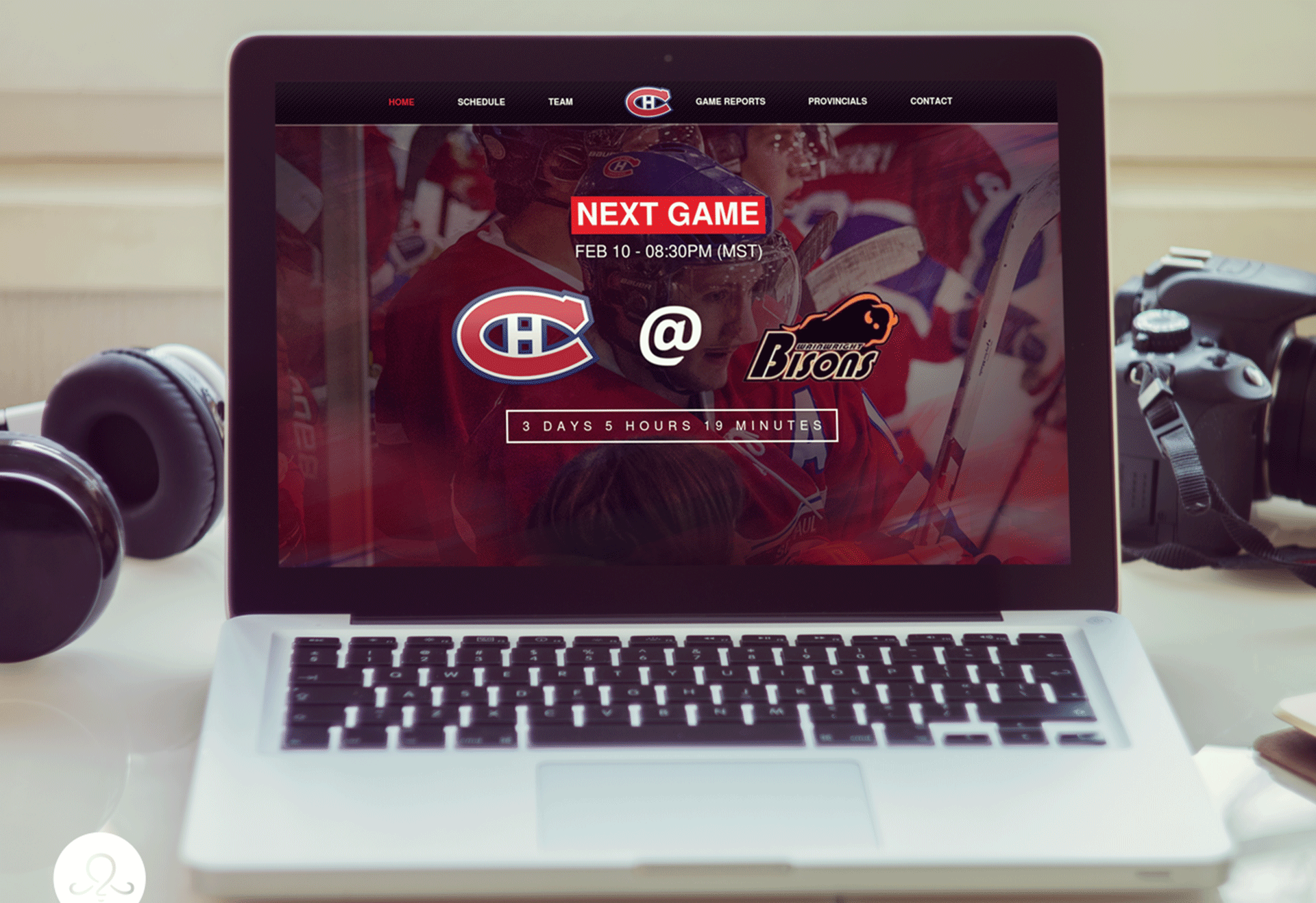 "/>
St. Paul Junior B Canadiens
Ahh, good 'ol hockey! This is a sport that we love (if our teams make the playoffs that is!) and we were thrilled when the St. Paul Canadiens approached us to support their hockey team. We developed them a cutting-edge website with stick-dropping photography, entirely pro-bono!
"/>
JD Collision
Our crew helped JD Collision rev up for their 40th year in style with a 40th-anniversary campaign, long-term marketing strategy, optimized branding, a new website and more! Since then, we've helped them dominate the web with social media, online advertising and SEO to make them the #1 shop in the Lakeland region.
"/>
Tru Real Estate Team
Rollie Cartier and Kerri Dechaine are one of the top real estate teams not only in St. Paul, not only in Alberta, but in all of Canada. They have a long-established business and a huge, always-evolving inventory of great properties, but more importantly they have a reputation for being friendly, nice folks who deal with their clients fairly.
"/>
Weaver Supplies
What does it take to shake up the industrial supplies business, which has been dominated by a few key companies for decades? Smart sourcing, cutting out the middle-man, and a professional web presence. Weaver Supplies is a start-up company that sells small, disposable products like safety glasses and grinding discs that companies in the construction or utilities businesses need to order often, and which can have a serious effect on their bottom-line.