Earn Non-Dues Revenue & Engage More Members
Join Our Chamber Affiliate Program & Earn 5% Back on Every Dollar Spent By Your Members With Us FOR LIFE
and start earning non-dues revenue
Join our Chamber Affiliate Program and gain the ability to:
help members
grow their businesses — with a 10% discount off of website, SEO, and digital marketing expertise through Octopus Creative.
give your members the opportunity
to learn how to make better use of their digital marketing.
offer more
to your members for their fee in way of exclusive member-only perks and benefits
Grow your reputation
as a hub of your regional business community by offering high-quality, expert web and marketing services.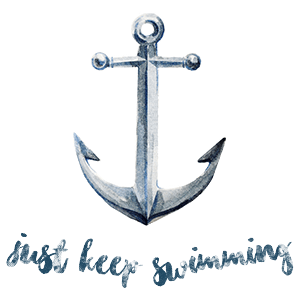 Earn more
than non-dues revenue. Earn 5% of every dollar spent by your members on projects with us for life.
Become an Octopus Affiliate
and gain more engaged members
We'll supply the marketing materials you'll need to gain referrals—including:
Digital and traditional poster designs
Social media templates
Inserts designed specifically for email program (Constant Contact, mailchimp, or any other newsletter provider you may use)
Banner images for your website
Program materials will include information about our services and pricing.
You'll receive tips and tricks on how to approach and speak to potential clients.
We'll give you answers to our most common questions about digital marketing, web development, hosting, SEO, and content creation.
Our Sales & Account Manager, Susana Segura, will be available to help however you need it.
How Much NON-DUES REVENUE Can You Expect To Earn?
Commissions for a website client
start from $354/client

in the first year.
Commissions for a marketing client
average $1,500/client annually.
If we receive 3 marketing client and 10 website client referrals from you annually, that means a potential referral commission of $8,040 for your organisation!
Become an Octopus Affiliate and earn more non-dues revenue FOR LIFE
"The team at Octopus Creative not only delivers an incredible product at great value, but they truly care about the people and businesses they help. When designing a website, they research the brand and business so they can create unique and innovative content. Working with this team has been an amazing experience."
SERINA PARSONS
Executive Director, Bonnyville and District Chamber of Commerce
When You Become An OCTOPUS CREATIVE Affiliate
1. Your Chamber signs on to our Affiliate Program
Our Affilfiate Program is easy, fast, and straightforward to join.
2. We'll help spread the news
We'll give you with the marketing materials, both digital and traditional, needed to tell your members about joining our Affiliate Program and to promote our services to your membership.
3. You'll receive a personalized affiliate link
Your personalized affiliate link is what you'll share with your members so they can use is to book services with us and we'll know to pay you a referral fee. You'll also be notified by email as soon as a member uses your affiliate link.
4. Your members get 10% OFF our services & additional perks
As a perk of you becoming an Octopus Affiliate, your members get 10% off our services for as long as you're an affilfiate.
5. Your Chamber earns non-dues revenue
Any business that comes our way from your membership means your chamber earns a 5% referral of every dollar spent FOR LIFE.
*Chambers get paid once a quarter and receive quarterly reports outlining their non-dues revenue earnings.
Become an Octopus Affiliate and Earn More Non-Dues Revenue
You've waited long enough to start earning more non-dues revenue!
Tell us about your Chamber and we'll get back to you very soon.